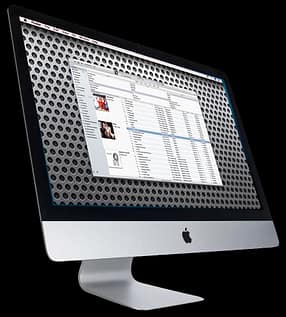 Apple has finally done it! They added back the one feature I had been waiting for in iTunes 11— album art in the song view. So I finally took the leap and did the iTunes 11.0.3 update. I'll say right up front— this update isn't for everyone. If you're still waiting on Cover Flow to reappear— you may be waiting a long time! Honestly, I don't think it's ever coming back. But hey … if enough people send Apple their feedback/requests on the Apple iTunes Feedback Page … it could certainly happen. It took 3 updates for Apple to come to their senses on album art in song view. Who knows! The list of what's been updated is not terribly long, but it got my attention on a few counts. Here's what appears on the Apple Website:
About iTunes 11.0.3 This version of iTunes comes with several new features and improvements, including:
About iTunes 11.0.3 
New MiniPlayer. MiniPlayer now includes a beautiful new view that showcases your album artwork. In addition, a progress bar is now built right into MiniPlayer.
Improved Songs View. You can now enjoy your album artwork while in Songs view.
Multi-Disc Albums. Albums with multiple discs now appear as a single album.
This update also provides performance improvements when searching and sorting large iTunes libraries.
The new Mini Player seem pretty cool, though I don't remember what the old one looks like, since I downgraded to iTunes 10.7 after installing the initial release of iTunes 11 and not liking it. I like the Up Next List. Do wish you could drag it to ANY size you'd like … but … oh well.
And yes … the new Songs View … just like the old songs view … but the iTunes 11 version of it. I can live with it. Sad that's all the excitement I can muster … but at least it's there.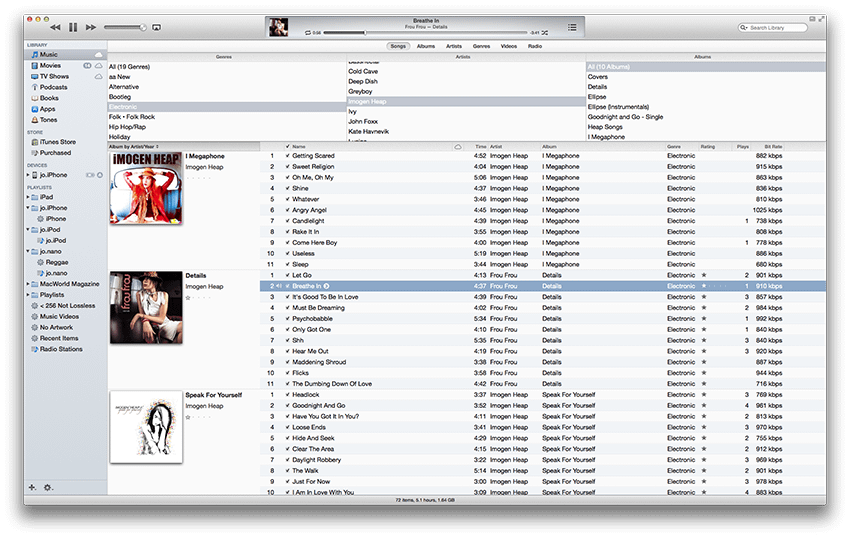 The other big improvement is Apple speeding up searches in large music libraries. With 20,279 songs in my library it's certainly better. It was another reason why I downgraded previously. The only thing is you may have to wait a while for the speed to occur. When I first opened iTunes 11.0.3 and trying a search … it was PAINFUL! But as I let it sit and got on with other exploring and came back and did searches later … much snappier. There must be some indexing process that must occur after the initial startup. Now it seems pretty speedy! One word of caution, when searching only search on the main part of a band/artist's name. So if I was searching for "The Clash" I'd search for "Clash" instead. The reason being, search occurs as you type, so if there are hundreds of bands with the word "The" in the beginning … it GRINDS to find.
So I'm a happy camper. Your mileage may vary. But also know if you upgrade/update to 11.0.3 from iTunes 10.7 you can downgrade back to 10.7. I did a How To on the very subject. Hope you like iTunes 11.0.3 as much as I do! Hope Apple learned a lesson here too! Happy listening!