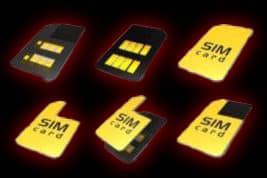 I've been back with T-mobile for almost a month now. I'm a happy camper once again. Who wouldn't be with an employee plan, compliments of my partner Chris and T-mobile's Domestic Partner benefits. My iPhone has been lying fallow for that long too. I did bring it back to NJ with me, for my Mom's surprise 80th birthday party. But it was odd to pack the iPhone, which I loaded with pictures to show all my long lost relatives moments of their lives … and my Motorola Product(Red) SLVR. I knew there would be much "shock and awe" from the iPhone. Most of them never saw the mythical iPhone in person before. But most of them were amazed that I could have these old picture on such a new-fangled device. I got a lot of … "how did you do that?"
But I'm not here to talk of shocking things. Maybe a little awe … but no shock therapy. So it felt strange that I had in my pocket, this lobotomized iPhone and my trusty Motorola Product(Red) SLVR. Almost ironic. Yet iconic. Hmmm I'm getting moronic. But I digress
So I'm traveling with two devices. Why? Because I've been (patiently?) wating for the iPhone unlocking hack(s) to materialize. And wouldn't you know, on Tuessay, they did! And for free! Wow! But wouldn't you know on Monday I did a 'buy now' for a Bladox TurboSIM on eBay. I believe these are even more mythological than the iPhone was.
One method uses just a software hack to unlock the iPhone to be used on other GSM cellphone networks … like … wait for it … T-mobile. Woo hoo! The other method uses a small SIM device that is programmed to fool the iPhone into thinking it is using an unlocked & activated AT&T SIM, when in fact you can use any other GSM carrier you have an account with and a SIM card for. Even carriers in Europe.
The TurboSIM is manufactured by Bladox in Czechoslovakia and sold through thier website. When people found out you could hack the SIM to work on an iPhone, their website was flooded with orders. So many, they had to shut the web store down until they could fulfill the orders they had already taken. Some of those orders finally filtered through to the US. And of course ended up on eBay. Ah … the laws of supply and demand. Some people were paying several hundred dollars for just one TurboSIM. The same SIM that costs $84.00 US.
For those of you who have been following my angst-ridden iPhone saga … I've been waiting for this day! And I'm sure you know the answer to … "to hack or not to hack." Yeah baby I hacked alright! Joe has unlocked his phone and is currently using his T-mobile employee account on his new iPhone!
Everything is right with the world … well at least my iPhone world. I'm sorry Apple but this is the way it should have been all along. Bring your own carrier. But then again … I'm not really sorry.